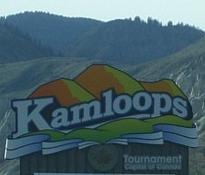 Judo BC invites U15, U17 and U20 athletes to compete in the first annual Judo BC Youth Provincial Championships and Training Camp. Participants must be current and paid up members with Judo BC.
Participants will receive 10 participation points for provincial team ranking (must attend shiai and all training sessions) and xx points based on placing in shiai as per Judo BC's Team Selection Criteria.
DATE: March 12 & 13, 2011
TIME: 9:30am
PLACE: Tournament Capital Center, 910 McGill Road, Kamloops, BC
Registration is required by February 24, 2011 – Entry Fee is $30
Blue and White judogis are mandatory
9:00 a.m. referee meeting

Weigh-In
Friday, March 11 – unofficial scale is available from 5-9pm at the Ramada Hotel
Saturday, March 12 – Ramada Inn Hotel
6:00am – unofficial weigh-in
7:00-7:30am – official weigh-in, identification required as outlined above
Training Camp Schedule (subject to change):
Saturday, March 12 – 4-6pm
Sunday, March 13 – 9-11am
All Youth Championships participants and senior athletes are encouraged to attend.