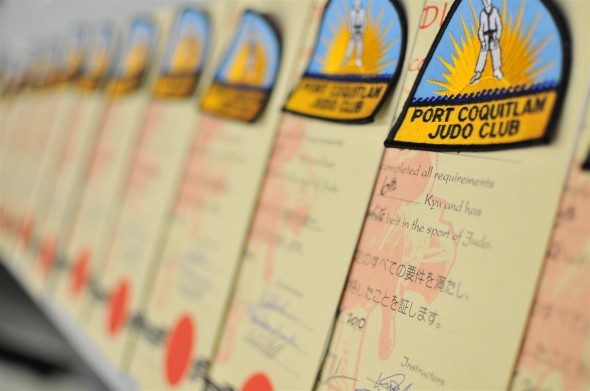 June is another busy month for Poco Judo.
Poco Judo Mini II Tournament
We're having a second Poco Judo Mini II Tournament scheduled for Thursday, June 2, 2011. Be sure to register at the club.
Entry fee is only $20.
The 6PM class starts fighting at 6:15PM.
All other classes start fighting at 7PM.
No more than 6 contestants will be in a group. You'll be grouped by age, weight & rank (where possible).
1st, 2nd and 3rd places count towards our "most points trophy"!
Signup May 24, 26 and 31st!
Pizza & refreshments to follow in the dojo after the tournament!!! Don't be late!!!
Spring Session Grading
Grading is the following week, Thursday, June 9, 2011. There are no classes on this date.
Summer Session Begins
The Summer Session starts Tuesday, June 21, 2011.
It's only going to cost $75 per judoka!!!
If you have any questions, feel free to send us an email or visit the club at Hyde Creek.